Composite suspension spring reduce weight
Audi will introduce composite glassfibre reinforced polymer (GFRP) suspension springs on an "upper mid-size model" later this year.
The GFRP coil spring, developed in collaboration with an Italian supplier, is light green and has fewer coils of a slightly larger diameter. The material is thicker, but even so the springs are 40% lighter than conventional steel coils. Audi says this can save about 4.4kg (9.7lb) per car.
GFRP springs: the benefits
Lighter 1.6kg vs 2.7kg for steel, reducing vehicle mass
Reduces unsprung mass Improves ride and handling
Corrosion-free Cannot rust, and resists chemicals such as wheel cleaners
Low energy Uses less energy in production
The lighter springs also reduce unsprung mass, which helps to improve ride and handling.
The springs are made by twisting together long glass fibres, which are imprenated with resin. A machine wraps additional fibres around this core, at alternating angles of plus and minus 45 degrees, which support one another to resist the stresses in on the spring. Finally the spring 'blank' is cured in an oven at temperatures of over 100degC.
The composite springs should have significant benefits in service. They are corrosion free, and impervious to chemicals such as wheel cleaners. GFRP materials resist fatigue, and tend to damp out noise and vibration. Audi's GFRP springs are also said to use less energy during production than steel springs.
Audi is not the first manufacturer to use composite springs: Renault's Megane RS 275 has Allevard composite coils, and the Chevrolet Corvette has used a composite single-leaf rear spring since the 1980s.
All-drive, supercharged Jags won't be sold in UK
Facelifted R8 supercar has major revisions under the skin, including a 7-speed dual clutch transmission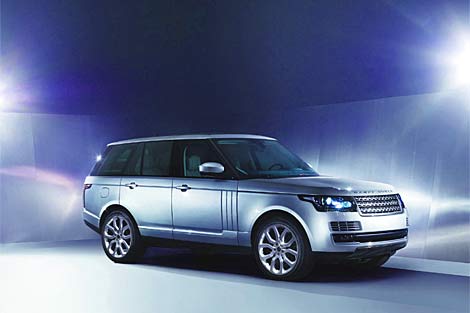 New-gen Range Rover with aluminium alloy monocoque will make its debut at the Paris show in September
1959 Corvette rebuilt by Pogea Racing has LS3 V8 power and modern running gear